Have a question?  Call us at 902-801-8980 or send us an

© Copyright 2013 | Mountain Lake Minerals Inc. | all rights reserved

Welcome 

Mountain Lake Minerals Inc.
 is a Canadian based exploration company listed on the Canadian National Stock Exchange (CNSX) under the trading symbol: 
MLK
. The Company is geographically focused on the mining-friendly regions of Atlantic Canada and boasts a diversified portfolio of exploration properties that offer exposure to gold, antimony and base metals (zinc, copper, lead & nickel).
Exploration expenditures in excess of $8,500,000 have been invested in the Company's current properties. The resulting wealth of geological data demonstrates excellent potential for further discovery and resource development.

Management's current business focus is on marketing the Company's properties to large exploration and mining companies. The objective is to create long-term asset value while preserving the Company's capital structure. 

Management is actively pursuing opportunities to option or joint venture the Company's other 100% owned properties: (1) the Glover Island gold property; and (2) the Little River gold-antimony property.

Property

 Objectives

Further delineate additional, near surface resources from 17 gold prospects that could be amenable to open pit mining and support a centrally located milling operation.

Numerous gold and antimony (stibnite) veins and showings have been identified over a 21km strike length. Samples running up to 24 g/t gold and 50% antimony on this large, discovery stage project. 

An early-stage investment opportunity:

Good structure with 26,473,011 common shares issued

Institutional investors own ~24% & management owns ~22%

Properties exhibit potential to host large mineralizing systems

Management with decades of exploration & business experience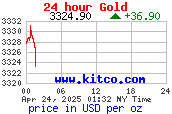 Whether you're a returning shareholder or a first time visitor, we welcome you to the Mountain Lake website. This is a challenging yet exciting time and our current share price versus the discovery and development potential of our properties represents a risk/reward scenario worthy of consideration. We encourage you to invest a few minutes and learn more about us.