Have a question?  Call us at 902-698-2662 or send us an 

© Copyright 2015 | Mountain Lake Minerals Inc. | all rights reserved

Welcome 

Mountain Lake Minerals Inc.
 ("
MLK
") is a Canadian based exploration company listed on the Canadian Securities Exchange (CSE) under the trading symbol: 
MLK
. The Company is geographically focused on the mining-friendly regions of Atlantic Canada with exploration properties that offer exposure to gold, base metals, and the specialty metal antimony.
Exploration expenditures in excess of $7,500,000 have been invested in the Company's current properties. The resulting wealth of geological data demonstrates excellent potential for further discovery and resource development.

Management's current business focus is on growth potential and marketing of MLK's existing assets. The Company is currently completing a business arrangement in the cannabis industry and spin out of its mining assets. The objective is to capitalize on the long-term growth potential of the Company. 

Management is actively pursuing opportunities to acquire new mineral properties within Canada.

Property

 Objectives

Caledonia Brook Property

The Caledonia Brook Gold Project was optioned from New Dawn Resources Ltd. The property is underlain by the Crippleback Lake Pluton which is similar to intrusive rocks hosting the Valentine Lake gold deposit further south. Porphyry style Au-Cu mineralization occurs on the property.

Near surface potential for gold and base metal mineralization.

High grade gold and antimony (stibnite) mineralization has been identified on the property with common visible gold occurring in glacial till samples. Assays from rocks range up to 3 oz./t Au. 

An early-stage investment opportunity:

Good structure with 12,249,629 shares out

Institutional investors own approximately 7%

Properties with potential to host large mineral systems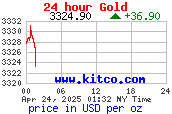 Whether you're a returning shareholder or a first time visitor, we welcome you to the Mountain Lake website. This is a challenging yet exciting time and our current share price versus the discovery and development potential of our properties represents a risk/reward scenario worthy of consideration. We encourage you to invest a few minutes and learn more about the Company.

____________________________